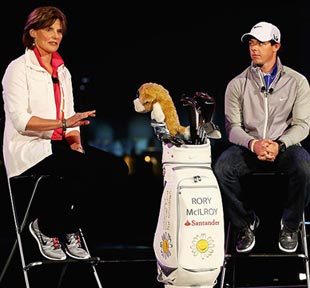 Cindy Davis, a 1984 Furman graduate and president of Nike Golf, has been named to Sports Illustrated magazine's "50 Most Powerful People in Sports." According to SI, the "power that runs sports isn't physical, despite all those power hitters and power forwards, power plays and power alleys."  The list is "dominated by power lunchers, not powerlifters."
The top 50 includes NFL commissioner Roger Goodell, NBA commissioner David Stern and Dallas Cowboys owner Jerry Jones.  Davis was one of only three women to make the list.
Davis, who majored in economics at Furman and played on the women's golf team, was named president of Nike Golf in 2008.  She was a three-time All-American for the Lady Paladins and finished second in the 1983 NCAA women's golf tournament.
Prior to joining Nike, Davis served as senior vice president at the Golf Channel and has held various senior management level positions at The Arnold Palmer Golf Company.